Mercedes technical director James Allison has warned that the FIA's desire to enforce a metric to limit the vertical oscillations drivers are subjected to could be "a problematic way forward", despite measures being taken to tackle the violent rebounds and porpoises.
The FIA ​​issued a technical guideline and intended to introduce such a metric for the second day of racing in Canada after discussions with teams and analysis of data on Friday. But it has now postponed that to allow more data to be collected.
Allison welcomed the intention of the FIA's action, but suggested a high level of transparency would be needed for there to be confidence in such a settlement. He also raised concerns about the possibility of forcing configuration changes on teams.
"It is welcome that the FIA ​​recognizes that this is not a happy situation where lap time and driver health are in very acute conflict," Allison told Sky Sports F1.
"As a sport it's really helpful if that's recognized and we're trying to tiptoe out of the corner that the sport is stuck in at the moment. Certainly we're keen to work very constructively with them, like everyone else in the pit lane.
"I have to say that the general approach of saying 'we're going to come up with a metric, and then if you don't fall on the right side of that metric, we'll force certain changes on you', that's a tricky way forward.
"At a minimum, if this was the way to go, the derived metric should be communicated in a very transparent way, the data on which it is based available in a very transparent way, and everyone's metric live and visible to everyone.
"[That would] be a prerequisite or else we're going to end up in a really awful situation where we're told we have to do something and we watch another car bouncing and we think "what about them" [but are told] "Oh no, their metric is good".
"It should all be very open and, I think, a problematic way forward.
"But I think the general direction of the journey of saying 'this is a problem we need to solve' as a sport makes tremendous sense. And generally speaking sport tends to solve its problems quite quickly.
Red Bull team principal Christian Horner also expressed concerns about the FIA's intervention, but in broader terms.
He reiterated that it would be "unfair" to make changes to the mid-season regulations and suggested the FIA ​​could put a black flag on any cars it considers unsafe.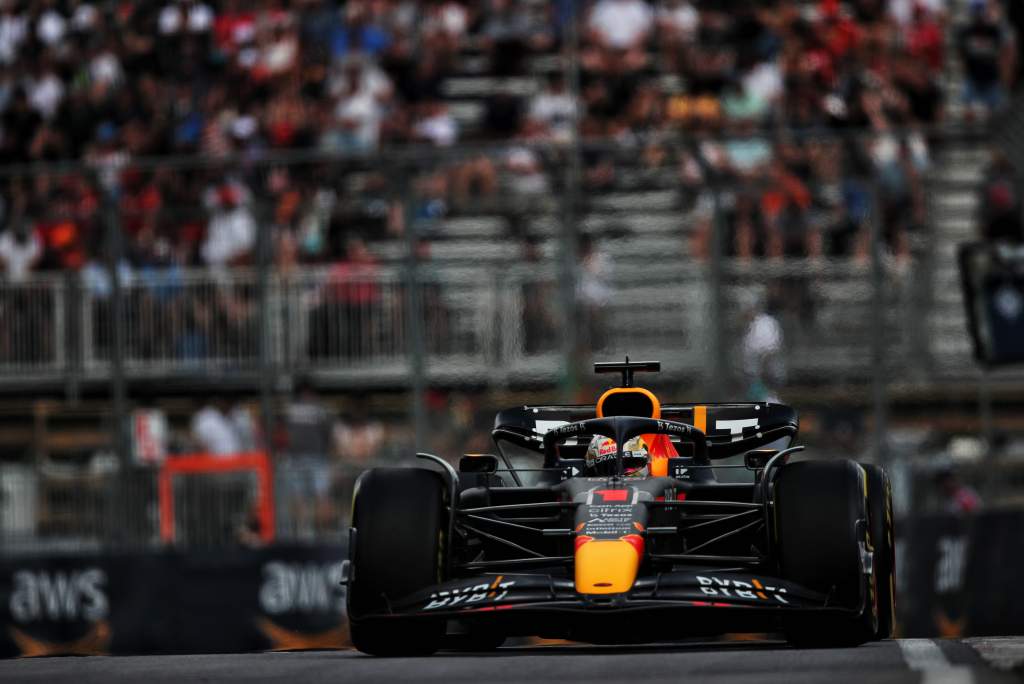 While Allison supports the FIA's intervention despite concerns over certain details, Horner said issuing the technical directive without consultation was a mistake.
"You can understand that safety is their primary concern, but to drop a technical directive like this just as we enter a weekend, without any consultation, just seems like the wrong way to go," said Horner at Sky Sports F1. .
"There must be proper consultation with the experts. A solution can be found. It's a very dangerous thing to give the FIA ​​the right to set up your rear ride height and setup before a race.
"What happens if the wind changes during the race? What if the porpoising gets worse for some reason, based on the baseline they give?
"So what is the metric for, how could they measure it? To apply this regulation, this is what we have to discuss. The intention is beautiful and good, but it was introduced in the wrong way.
Horner also suggested that there might be easier ways to solve the vertical wobble problem rather than forcing configuration changes.
He suggested the technical directive was a "complicated way of solving a problem" and that it should be up to the teams themselves to get the cars running in a safe condition for the drivers.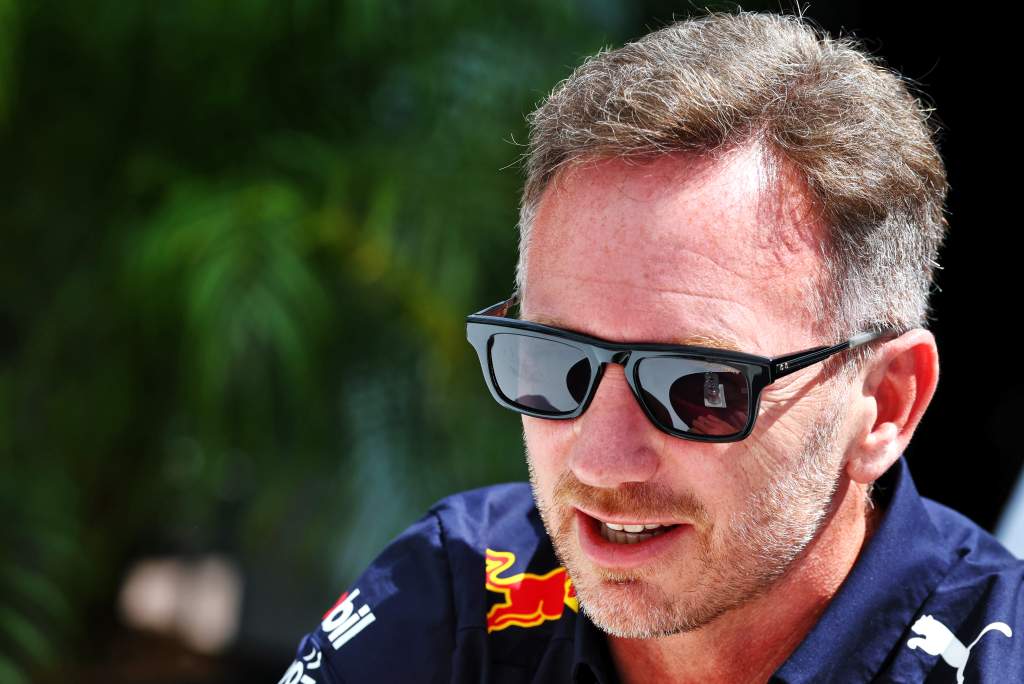 "There are so many things they could do that would just be easier," Horner said. "Glue a bigger plank to it, for example, which would make cars take off.
"It seems like a very complicated way to solve a problem. This is not a problem that affects all teams.
"I think the [responsibility] should be on the teams to get it sorted. There is a set of rules that are consistent for everyone there.
Mercedes continued to struggle with its rebound issues in Friday's testing in Montreal, with Lewis Hamilton saying the car was "getting worse".
Allison explained that Mercedes still doesn't fully understand how it ended up with such lingering issues.
"I wish I could answer because if we had the answer we would clearly have fixed it by now," Allison said when asked what was wrong with the design of the Mercedes W13.
"If you knew what you did wrong, you would have diagnosed the steps needed to fix it and it would already be good or nearly good.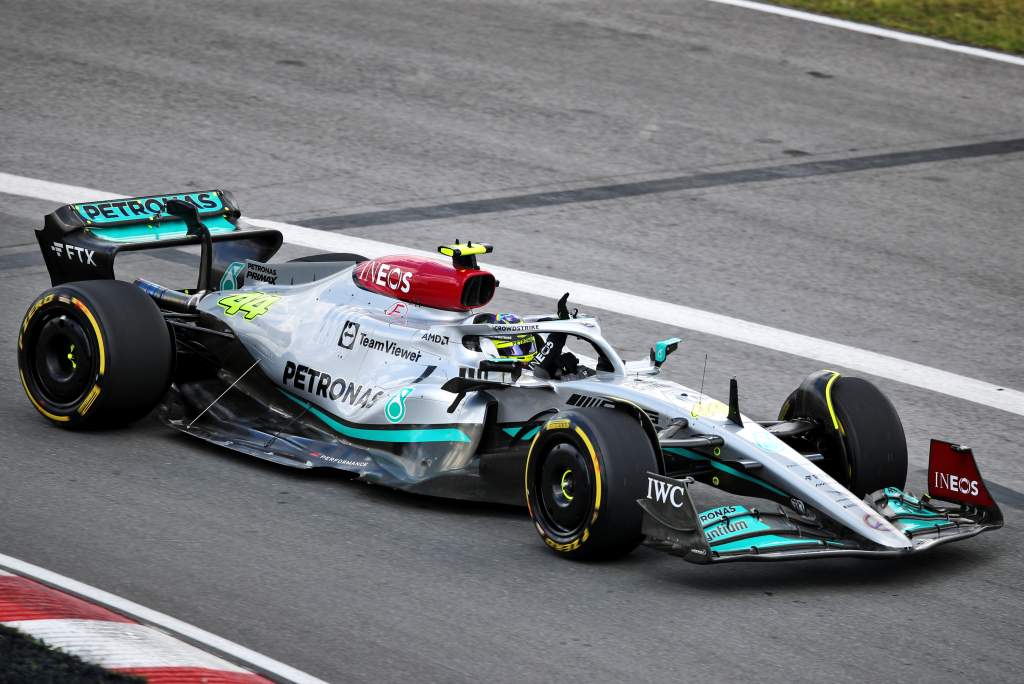 "We clearly didn't see the porpoising problem coming, and I think that's probably true to a greater or lesser extent along the pitlane. It's an issue that we've largely gotten under control.
"But we always end up with a car that doesn't really have enough rear grip, that suffers from a bit of an unpleasant ride characteristic because all of these cars are very stiff and very low to the ground, and n It's just not a competitive overall package yet.
"But why we arrived like this, I guess will become clearer to us and to everyone in time."